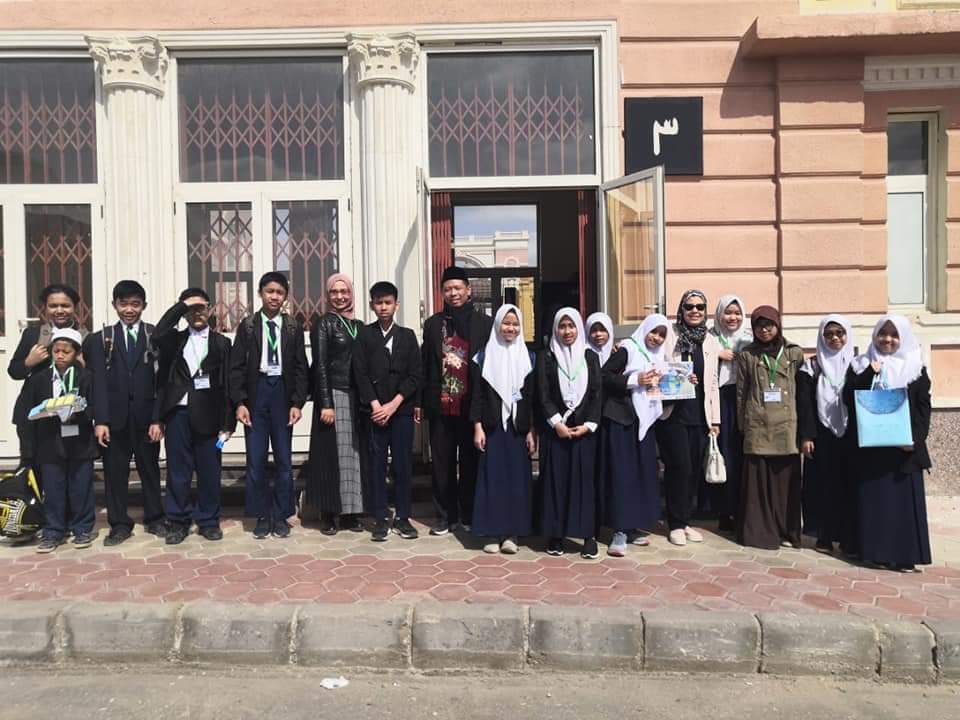 The students of grade 7,8,9 had an amazing experience in the British University of Egypt (BUE). as they presented their science project "Space Immigration" (Project Based Learning), under the supervision of Mrs. Naglaa Abdulrahman the science teacher.
They did their presentation in the presence of Dr. Magda Moheb the researcher in the department of Sun and Space at the national Institute of Astronomical and Geophysical research.
It was thankful to Mrs Amal the Academic coordinator in this event and all teachers.
I initially did not believe what I saw, but I saw the process of their learning and work. for the second time I was amazed by them. high confidence, precise, careful, able to set the tempo of speech, know the intended target in the conversation, preparation for 5 months. I'm not able to say anything. I am only able to say you are amazing and you are proud of the Indonesian people.
Cause you have just started grades 7, 8, and 9, but are able to speak in front of a Doctor in astronomy who teaches at the British University, without being awkward.